IFIMAR electromechanical workshop
The IFIMAR Electromechanics workshop arises from the need for the manufacture of different parts and processes for various projects and activities that take place in the institute.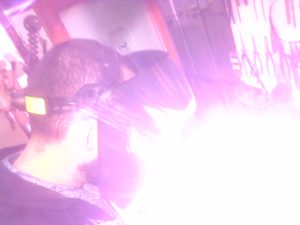 ---
Our Objectives:
Perform computer-aided design of mechanical parts.
Carry out designs and realization of electro-mechanical structures for the different experiments underway at the Institute.
Carry out the integration of electronic platelets with mechanical systems (mecha tronic).
Carry out assembly and assembly of electronic platelets.
Carry out general repairs of tools / machinery of the unit.
Write technical reports.
Provide support to the researchers of the IFIMAR.
Carry out all the tasks according to the safety, hygiene and biosecurity norms established by the Unit; performing appropriate procedure manuals.
Training and permanent improvement in machining technologies.
---
Facilities
We have the facilities and equipment for the manufacture and modeling of parts.
We work with a wide variety of materials, such as:
Alloy and carbon steels
Stainless steels (AISI 304, AISI 316 and more).
Aluminum in all qualities.
Brass and Bronze.
Foundries of all kinds.
Grilón, Delrin and other plastics.
---
We design parts and equipment with Cad software.
---
Equipment:
Among our equipment are:
Tig Welder
Electronic Inverter Welder
Parallel lathe of 1.5mts
3HP milling machine with coordinate table
Bank hole
---
We provide our services to society for custom projects. For more information contact:
Responsible: Technical CPA Sebastián Moreiro
---
Contact:
mail: smoreiro@ifimar-conicet.gob.ar
0054 0223 475-5507 (Int. 28)
---